Prof. Dr. Laurens ten Kate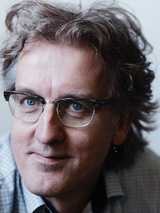 Position
Universitair hoofddocent filosofie, religiewetenschappen en globaliseringsstudies
Bijzonder hoogleraar Vrijzinnige religiositeit en humanisme
Lid leerstoelgroep Globaliserings- en dialoogstudies

Associate professor of philosophy, religious studies and globalization studies
Endowed professor of liberal religion and humanism
Phone
Office: 0031 (0)302390130; Cellphone: 0031 (0)620621671
Address
UvH
Kromme Nieuwegracht 29
Postbus 797

FAX 0031 (0)30 234 0738
3500 AT
Utrecht
The Netherlands

English biography
Laurens ten Kate (b. 1958) holds degrees in theology and philosophy. His dissertation on Bataille's 'atheology': De lege plaats. Revoltes tegen het instrumentele leven in Batailles atheologie (The Empty Place. Revolts against Instrumental Life in Bataille's Atheology (1994, summary in French) was presented to the Catholic Theological University, Utrecht, where he taught for several years. From 1996 to 1999 he was a senior researcher at the Theological University of Kampen, where he carried out a project on the (im)possibilities of a 'Theology of Difference', confronting Barth and Derrida. From 2001 to 2007 he was a senior research fellow at the Heyendaal Institute for Interdisciplinary Study of Religion (University of Nijmegen); there, he conducted research on the meaning of performativity in literature, ethics and religion. At present ten Kate is an associate professor in the philosophy of religion, religious studies, theology (esp. Judaism & Christianity) and political ethics at the University of Humanistic Studies, Utrecht (UvH). At the UvH he was, from 2008 to 2011 and with dr. Carolina Suransky, coordinator of the research group 'Citizenship in an Intercultural Society'.
At present he participates in the section 'Globalization Studies' of the UvH.
He is co-author and –editor of (among other) Het wakende woord. Literatuur, ethiek en politiek bij Maurice Blanchot (1997), Flight of the Gods: Philosophical Perspectives on Negative Theology (2001), and Retreating Religion: Deconstructing Christianity with Jean-Luc Nancy (2011). He wrote and edited a new Encyclopedia of Philosophy (Dutch; 2007), and is supervisor of publication projects in philosophy, ethics and religious studies at the academic publishing house Boom, Amsterdam.


Research
Current research fields and topics:

1. Ethics, citizenship, interculturality, and globalization

* Political ethics and the 'intercultural condition'; possible meanings of humanism within intercultural and cross-cultural societies.
* Philosophical theories of globalization: Nancy, Sloterdijk
The usefulness of a spherological approach (Sloterdijk) to globalization; sense and sense-giving in a complex world; the self-foundation of the modern world as a paradoxon, and the idea of faire monde (Nancy); the notion of asymmetry between local and global.
* The limits of the concept of the secular within a complex, intercultural and interreligious world (among others Blumenberg, Ch. Taylor); book project Rethinking the Secular: Humanism in an Intercultural World (planned 2012/13) of the UvH-research group 'Citizenship in an Intercultural Society' and the Kosmopolis Institute Utrecht.
* 'Dialogue between worldviews and religions': interdisciplinary UvH research group within the Netherlands School for Advanced Study in Theology and Religion (NOSTER). Members: prof.dr. Hans Alma, dr. Christa Anbeek, prof.dr. Joachim Duyndam, dr. Laurens ten Kate.

2. Humanism and new developments in philosophical antropology; the complex relation of modernity, humanism and religion

* The subject between self-creation and the loss of self: tensions within the concepts of autonomy and heteronomy. (Nietzsche, Heidegger, Foucault)
* Dialectics as a way of thinking and a way of living: complexity and complicity of life and death. Studies on a specific feature of western views on man, from Antiquity and Christianity to modern culture. (Hegel, Malabou, Ch. Taylor)
* Questioning the paradigm of secularization as well as the so-called 'return of religion'. (Blumenberg, Weber, Nancy)
* Deconstructions of Christianity, starting from the work of Jean-Luc Nancy. Book project Re-treating Religion (forthcoming 2011; see above).
* Monotheism and atheism: an unexpected connection (Bataille, Nancy, Derrida, Levinas, Gauchet, Assmann, among others)
* Difference and différance: exploring the political, ethical and theological meanings of an influential concept. Towards a community without commonness? Friendship and gift as political concepts. (Barth, Derrida , Marion, Sloterdijk, Bataille, Mauss)
* Mystical thought and experience from late medieval negative theology to late-modern humanism. (among others De Certeau)
* The early Romantic movement between philosophy, literature and religion: the works of Schleiermacher, Hölderlin (and others), rethought as responses to absolutism and terror.
* Specific studies in contemporary French philosophy (deconstruction, poststructuralism): notably on Foucault and Bataille (genealogy of sexuality and eroticism), and on Blanchot (the meaning of writing and literature, new definitions of atheism, humanism).



Selection of publications
Recent key publications:

* Alexandrova, A., I. Devisch, L. ten Kate, A. van Rooden (eds.) (forthcoming 2011). Re-treating Religion: Deconstructing Christianity with Jean-Luc Nancy, New York: Fordham University Press, 400 pp. Coord. editor-group L. ten Kate.
In this volume:
Editors, Re-Opening the Question of Religion: Dis-Enclosure of Religion and Modernity in the Philosophy of Jean-Luc Nancy (Introduction), 15 pp.
L. ten Kate, God Passing By: Monotheism as Atheism, 20 pp.
Editors, 'On Dis-Enclosure and its Gesture: Adoration – A Concluding Dialogue with Jean-Luc Nancy', 30 pp.

* Kate, L. ten (2011). De wereld tussen ja en nee: Monotheïsme als modern probleem bij Assmann, Nancy en Blumenberg', in Tijdschrift voor filosofie 73/2011, pp. 9-45. (Dutch)

* Kate, L. ten, J.-L. Nancy (2010). 'Cum' Revisited: Preliminaries to Thinking the Interval, in E. Ziarek, H. Oosterling (eds.), Intermedialities: Philosophy, Arts, Politics, New York: Lexington/Rowman & Littlefield, pp. 37-43.

* Kate, L. ten, C. Suransky (2010). De samenleving tussen haakjes. Een dialoog met Willem Schinkel over burgerschap, interculturaliteit en sociale hypochondrie, in Tijdschrift voor humanistiek 11 (2010; 43-44), pp. 43-49. (Dutch)

* Kate, L. ten (2009). Zwischen Immunität und Unendlichkeit. Der Ort in Peter Sloterdijk's Sphärologie, im Hinblick auf seine Philosophische Analyse des christlichen Erbes', in S. van Tuinen, M. Jongen, K. Hemelsoet (eds.), Die Vermessung des Ungeheueren. Philosophie nach Peter Sloterdijk, München: Fink Verlag, 120-129.

* Kate, L. ten (2011). Uneasy Places: Monotheism, Christianity, and the Dynamic of the Unlikely in Sloterdijk's Work – Context and Debate', in L. Noordegraaf-Eelens, W. Schinkel (eds.), In Medias Res: Peter Sloterdijk's Spherological Poetics Of Being, Amsterdam: Amsterdam University Press, 99-114.

* Kate, L. ten (2008). Intimate Distance: Rethinking the Unthought God in Christianity. Sophia, Vol 47-3(Nov. 2008), 327-343.

* Kate, L. ten (2007). Intuitions of the Other: An Analysis of Anschauung in Schleiermacher's On Religion – with references to Kant. Literature and Theology. An International Journal of Religion, Theory and Culture, 21/4 2007, 382; 393-403.

* Kate, L. ten (2007). Encyclopedie van de filosofie. Amsterdam: Boom. In collab. with Rebekka Bremmer, Eelke Warrink, editing. (Dutch)

* Bulhof, I.N., L. ten Kate (eds.) (2000). Flight of the Gods: Negative Theology in Contemporary Philosophy of Culture, New York: Fordham University Press, 420 pp.
In this volume:
I.N. Bulhof, L. ten Kate. Echoes of an Embarassment. Philosophical Perspectives on Negative Theology: an Introduction, pp. 1-57.
L. ten Kate, 'The Gift of Loss. A Study of the Fugitive God in Bataille's Atheology', pp. 249-291.

Other dissemination: http://www.uvh.nl/humanistiek/hoorcolleges-online/dilemma-s-van-de-democratie , see also www.human.nl :
Kate, L. ten, H. van 't Klooster, M. Schreurs (2011). De dilemma's van de democratie: vier hoorcolleges over democratie, interculturaliteit, populisme en religie.

Bekijk de wetenschappelijke publicaties
Bekijk de vak- en populariserende publicaties


Education
Teaching:

* Bachelor:
- Courses in the history of humanism and of the Judeo-Christian tradition.
- Narratives of Creation.
- Coordinator of programme 'Humanism in Ethics and in Religion: Philosophy, History, Contemporary Analysis (in collab. with. prof.dr. Joep Dohmen).
- Western Culture as an Politico-Ethical Culture
- The Entanglement of Humanism and the Monotheistic Religions.
 - Introduction into the Philosophy of Deconstruction

* Master:
- Re-reading Schleiermacher's On Religion: On the Ethical and Antropological Turn in Late Modern History (in collab. with prof.dr. Peter Derkx & dr. Abdelilah Ljamai).
- Theories of Globalization: Towards a Global Ethics of Co-existence (among others Nancy, Sloterdijk) (in collab. with prof.dr. Ruud Kaulingfreks).
- The Enlightenment in Current Debate: Secular Humanism's Defense against the Criticism of a Fundamentalism of Enlightenment. Philosophy, History, Contemporary Debate. (in coll. with dr. Willeke Los).