Drs. Ruud Meij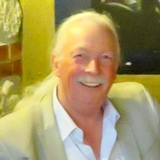 Position
Lecturer organizational learning

I'm a philosopher and a member of the faculty of critical organization and intervention studies. I'm coordinating and lecturing in the bachelor program 'humanistics and organizations'. In the master program I start this year with a new course called 'servant of justice'. Apart from that i'm a partner in Governance & Integrity.
Phone
0302390180 (UvH) 06-22943238 (mobiel)
Address
Traviatastraat 21
1827 RJ
Alkmaar
The Netherlands

Research
My main area of research is the moral development of organizations, institutions and public policy and processes of moral learning and judgment.

Education
Tutor/lecturer: bachelor H3 'Humanisering en organisaties. Organisatieonderzoek & advies in humanistiek perspectief.' (Humanistics and organizations)
Tutor/lecturer master 'De gerechtigheid dienen'. (Servant of justice)

Premaster Zorgethiek en beleid 'Humanisering in organisaties.