Dr. Alistair Niemeijer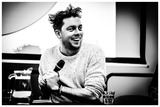 Functie
Universitair docent en onderzoeker Zorgethiek en Beleid
Selection of publications
(Proefschrift:)
Niemeijer, A. (2015). Exploring good care with surveillance technology in residential care for vulnerable people. Amsterdam: VU University Press.

(Peer reviewed):
Bekkema, N., Niemeijer, A., Frederiks, B. & de Schipper, C. (2021). Exploring restrictive measures using action research: A participative observational study by nursing staff in nursing homes. Journal of Advanced Nursing. doi: https://doi.org/10.1111/jan.14825

Schmidt, J., Niemeijer, A.R., Leget, C.J.W., Trappenburg, M.J. & Tonkens, E.H. (2020). The dignity circle. How to promote dignity in social work practice and policy? European Journal of Social Work. doi: 10.1080/13691457.2020.1804332

Breeksema, J., Niemeijer, A., Krediet, E., Vermetten, E. & Schoevers, R. (2020). Psychedelic treatments for psychiatric disorders: a systematic review of patient experiences in qualitative studies. CNS Drugs. 34, 9, p. 925-946.

Boonen, M., Rankin, J, Vosman, F. & Niemeijer, A. (2018). Nurses' knowledge and deliberations crucial to Barcoded Medication Administration technology in a Dutch hospital: Discovering nurses' agency inside ruling. Health, 1-20, DOI: 10.1177/1363459318800155

Boonen, M., Vosman, F & Niemeijer, A. (2018). How barcoded medication technology affects the nurse patient relationship: an ethnographic study. International Journal of Technology Assessment in Healthcare. DOI: 10.1017/S0266462318000582.

Vosman, F. & Niemeijer, A. (2017). Rethinking critical reflection on care: late modern uncertainty and the implications for care ethics.Medicine Health Care and Philosophy. DOI 10.1007/s11019-017-9766-1

Niemeijer, A. & Visse, M. (2016). Challenging standard concepts of 'humane' care through relational auto-ethnography. Social Inclusion 4: DOI:10.17645/si.v4i4.704

Boonen, M., Vosman, F. & Niemeijer, A. (2016). Tinker, tailor, deliberate. An ethnographic inquiry into the institutionalized practice of bar-coded medication administration technology by nurses. Applied Nursing Research, Vol. 33, p30–35

Visse, M. & Niemeijer, A. (2016). Autoethnography as a praxis of care – the promises and pitfalls of autoethnography as a commitment to care, Qualitative Research Journal, Vol. 16 Iss 3 pp. 301 - 312.

Boonen, M.J.M.H., Vosman, F.J.H, Niemeijer, A.R,(2015). Is technology the best medicine? Three practice theoretical perspectives on medication administration technologies in nursing. Nursing Inquiry. DOI: 10.1111/nin.12119

Niemeijer, A.R, Depla, M.F.I, Frederiks, B.J.M, Francke, A.L., Hertogh, C.M.P.M. (2014). The use of surveillance technology in residential facilities for people with dementia or intellectual disabilities: A study among nurses and support staff. Exploring the benefits and drawbacks. American Journal of Nursing 114 (12): 28-37

Niemeijer, A., Depla, M., Frederiks, B., Hertogh, C. (2014). Autonomy under surveillance. The experiences of people with dementia and intellectual disabilities with surveillance technologies in residential care. Nursing Ethics Published online before print June 9 doi: 10.1177/0969733014533237

Niemeijer, A., Frederiks, B., Depla., M., Eefsting, J, Hertogh, C. (2013). The place of surveillance technology in residential care for people with intellectual disabilities: is there an ideal model of application. Journal of Intellectual Disability Research 57 (3): 201-15.

Zwijsen, S.A., Depla, M.F.I.A., Niemeijer, A.R., Francke, A.L., Hertogh, C.M.P.M. (2012). Surveillance technology: an alternative to physical restraints? A qualitative study among professionals working in nursing homes for people with dementia. International Journal of Nursing Studies 49 (2), 212-219.

Niemeijer, A.R., Frederiks, B.J.M., Depla, M.F.I.A., Legemaate, J., Eefsting, J.A. and Hertogh C.M.P.M. (2011). The ideal application of surveillance technology in residential care for people with dementia. Journal of Medical Ethics 37(5): 303-10.

Zwijsen, S., Niemeijer, A.R., Hertogh, C.M.P.M. (2011). Ethics of using assistive technology in the care for community dwelling elderly people: An overview of the literature. Ageing and Mental Health 15, 4: 419-27

Zwijsen, S., Depla, M.F.I.A., Niemeijer, A.R., Francke, A.L., Hertogh, C.M.P.M. (2011). The concept of restraint in nursing home practice: a mixed-method study in nursing homes for people with dementia. International Psychogeriatrics 23 (5): 826-834

Niemeijer, A.R., Frederiks, B.J.M., Riphagen, I., Legemaate, J., Eefsting, J.A., Hertogh, C.M.P.M. (2010). Ethical and practical concerns of surveillance technologies in residential care for people with dementia or intellectual disabilities: an overview of the literature. International Psychogeriatrics 22, 7: 1129-1142

Niemeijer A.R., Hertogh C.M.P.M. (2008). Implantable tags: Don't close the door for Aunt Millie! American Journal Of Bioethics 8 (8): 50-52


(Vakwetenschappelijk):
Frederiks, B., Niemeijer, A., Dashorst, L. & Bolt, M. (2019). Rol en wensen van de familie bij inzet van domotica in de ouderenzorg. Tijdschrift voor Ouderengeneeskunde 1 (19): 14-20.

Niemeijer, A. & Van Nistelrooij, I. (2018). Hoe het buitengewone het gewone wordt. Over klonen en orgaandonatie in Never Let Me Go. In: Oderwald, A.; Neuvel, K.; Tilburg, W. van (ed.), Een wondere wereld. Medische techniek in fictie, pp 201- 211. Utrecht: De Tijdstroom.

Schmidt, J., Niemeijer, A., Leget, C., Tonkens, E., Trappenburg, M. (2018). De Waardigheidscirkel (ZonMw rapport). Utrecht : Universiteit voor Humanistiek.
Niemeijer, A. (2018). Soeverein ziek of technisch gezond? Zin in Zorg 2 (20): 7-9.

Niemeijer, A. (2017). Leefstijlmonitoring: enkele ethische kanttekeningen. In: Nap, H., Lukkien, D., Cornelisse, L., Van der Weegen, S., Van der Leeuw, J. & Van der Sande, R. Whitepaper Leefstijlmonitoring. Onderzoek naar de meerwaarde en mogelijkheden van leefstijlmonitoring voor cliënten, hun mantelzorgers en zorgprofessionals, pp 43-44. Utrecht: Vilans..

Niemeijer, A. (2016). Opereren onder dwang: ethisch commentaar. In: Schermer, M., Weisz, M. & Ewals, F. (red.). Ethische dilemma's binnen de VG geneeskunde en de ondersteuning aan mensen met een verstandelijke beperking, pp 41-48. Assen: Van Gorcum.

Niemeijer, A. (2016). Solidariteit opnieuw definiëren. Tijdschrift voor Gezondheidszorg en Ethiek 26, (3): 72

Niemeijer, A. (2014). Technologie voor kwetsbare mensen: hoe onschuldig is een elektronische medicijndoos? Zorg en Recht in Praktijk 1 (1): 17-21

Depla, M., Frederiks, B., Hertogh, C., Niemeijer, A. (2013). Weging van Waarden. Denkbeeld 25 (4): pp 6-9.

Niemeijer, A.R. (2012). The sweet promise of dignified technology? Intellectual disability, surveillance technology and human dignity. In: Kijk anders, zie meer. Tien jonge wetenschappers over disability studies. Den Haag: ZonMw

Niemeijer, A., Depla, M., Frederiks, B., Hertogh, C. (2012). Verantwoorde en zorgvuldige toepassing van toezichthoudende domotica in de residentiële zorg voor mensen met dementie of een verstandelijke beperking: Een handreiking voor zorginstellingen. Amsterdam: VU Medisch Centrum.

Frederiks, B.J.M., Niemeijer, A.R., Hertogh, C.M.P.M. (2009). 'De juridische en ethische aspecten van domotica in de zorg voor mensen met dementie'. Tijdschrift voor Ouderengeneeskunde 34 (5): 181-185

Niemeijer, A.R., Hertogh, C.M.P.M. (2009). Domotica in de intramurale zorg voor mensen met dementie In: Wel Thuis! Een verkenning van de grenzen bij zorg op afstand. Utrecht: Provincie Utrecht


(Opinie):
Niemeijer, A. & Bos, G. (2020). Coronamaatregelen vergroten gezondheidsrisico's in verstandelijke gehandicaptenzorg. Sociale Vraagstukken 15 april.

Niemeijer, A. (2020). Gezondheid is meer dan een app. Sociale Vraagstukken 17 februari.

Niemeijer, A. (2019). Het schrikbeeld van de luier. Open Deur 85 (1): 10-11.

Niemeijer, Miles & Niemeijer, Alistair (2018). 'Het Nederlandse leersysteem moet beter inspelen op de talenten van de leerling'. Opinie, De Volkskrant 27 februari.

Niemeijer, Alistair (2017). 'Intolerantie als teken van armoe', Opinie, NRC 22 september.

Niemeijer, Alistair & Niemeijer-Westra, Wytske (2015). 'Het blijft cowboyen met het PGB'. Opinie, De Volkskrant 26 maart.

Niemeijer, Alistair (2013). 'Waarom gaat het bij kinderen met Down toch altijd over medische risico's? Opinie, De Volkskrant 21 maart.

Frederiks, Brenda & Niemeijer, Alistair (2011). 'De menselijke waardigheid is wel degelijk geschonen Opinie, De Volkskrant , 31 januari.

selection of publications

















Ancillary activities
Lid van de CEG-commissie, Centrum van Ethiek en Gezondheid (VWS) Lid van de adviesraad Ethiek van de Mensgerichte Technologie bij Stichting Philadelphia.
Lid van de redactieraad van de MOOC Ethics in Communication (Universiteit van Amsterdam).
Lid van de Alzheimer Europe Ethiek adviesgroep (funded by the German Ministry of Health).
Lid van het ZonMw onderzoekersnetwerk 'Diversiteit en Gezondheid'.
Lid van de International Association of Bioethics (IAB).