Dr. Pieter Dronkers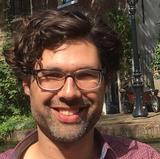 Position
Universitair Docent Zorgethiek
Address
Kromme Nieuwegracht 29
3512 HB
Utrecht

Selection of publications
Monographs – Academic

Faithful Citizens: Civic Allegiance and Religious Loyalty in a Globalised Society; A Dutch Case Study, Amsterdam: Pallas 2012.


Monographs – Popular science

with Frans Vosman. Mantelzorg en burgerplicht. Waarom een zorgzame samenleving om een zorgzame overheid vraagt [Family care and civic duties. Why a caring society requires a caring government]. Preadvies Nederlandse Vereniging voor Bio-Ethiek 2016.


Tamar: Een reisverhaal over Turkse en Franse hoofddoeken [Tamar: A travel book on Turkish and French headscarves], Kampen: Ten Have 2008.


Publications with peer review process

'De tolerante natie en haar "multireligieuze drama": Nieuwe burgerschapsvisies en de ruimte voor religieuze loyaliteit' [A tolerant nation and its 'multireligious tragedy': New visions of citizenship and the space for religious loyalties], in: Peter van Dam, James Kennedy, Friso Wielenga (eds.) Achter de zuilen: Op zoek naar religie in naoorlogs Nederland [Behind the pillars: Searching for religion in the post-war Netherlands], Amsterdam: Amsterdam University Press 2014, 155-176.

'Een wereld zonder thuisvoordeel: Boekessay' [A world without home advantage: Book review], Tijdschrift voor Theologie [Journal for Theology], 54/2, 2014, 185-195.

'Interpreting Multiculturalism in the Netherlands: Nation‐Building, Civic Allegiance and Multiple Belonging', in: Peter J. Balint, Sophie Guerard De Latour (eds.) Liberal Multiculturalism and the Fair Terms of Integration, Houndsmill: Palgrave Macmillan 2013, 126-138.

'Spelbrekers: Hoe gezellig is het nieuwe wij?' [Spoilsports: How Cozy is the New We?), in: Manuela Kalsky (ed.) Alsof ik thuis ben: Samenleven in een land vol verschillen [As if I am at home: Living together in a land full of differences], Zoetermeer: Parthenon, 2013.

'The lingering smell of incense: Exploring post-secular public space', in: W. van Herck, L. Gómez (red.), The Sacred in the City, London: Continuum 2012, 52-69.

'Alleen een Lutheraan weet religie en politiek te scheiden: Over Deens exceptionalisme' [It takes a Lutheran to separate religion and politics: On Danish exceptionalism], Nederlands Theologisch Tijdschrift [Dutch Theological Journal], 66/1, 2012, 1-16.


Publications without peer review process

'Contested Loyalties: Palestinian Christians and Conscription into the Israeli Defence Forces', in: Mitri Raheb (ed.) Shifting Identities: Changes in the Social, Political, and Religious Structures in the Arab World, Bethlehem: Diyar 2016, 109-125.

'Vastberaden openheid: Dialoog in kernwoorden' [Determined openess: The key concepts of dialogue], in: M. Elias & S. Schoon (eds.), Van rozenkassen tot dialoog: 50 jaar Nes Ammim [From green houses to dialogue: Nes Ammim 50 years], Gorinchem; Narratio 2013, 76-84.

'Van de regentenkamer naar het juttersmuseum. Kerken en het debat over religie in het publieke domein' [From regents to beachcombers: churches and the debate on religion in the public sphere], in: W. de Jong, G. de Kruijf (red.), Een lichte last: Protestantse theologen over de kerk [A small burden: Protestant theologians on the church], Zoetermeer: Boekencentrum 2010, 354-369.

'Gelovige burgers: een democratische uitdaging' [Citizens of faith: A democratic challenge], in: P. de Hert, K. Meerschaut (red.), Scheiding van Kerk en Staat of actief pluralisme? [Separation of church and state or active pluralism?], Antwerp: Intersentia 2007, 101-112.


Edited Reports

Divided and Divisive: Europeans, Israel and Israeli-Palestinian Peacemaking, Utrecht: PAX, The Israeli Institute for Regional Foreign Policies, Stiftung Wissenschaft und Politik, 2019.


Fragmented Jerusalem: Municipal Borders, Demographic Politics and Daily Realities in East Jerusalem, Utrecht: PAX 2018.