Graduate School lecture by Bernardo Zacka (19th September)
Assistant professor Bernardo Zacka will give a lecture, titled
When the States Meets the Street: Public Service and Moral Agency. Zacka is assistant Professor at MIT Political Science, Cambridge, MA, USA. The lecture is organised by our graduate school.
Abstract
When the State Meets the Street
probes the complex moral lives of street-level bureaucrats: the frontline social and welfare workers, police officers, and educators who represent government's human face to ordinary citizens. Too often dismissed as soulless operators, these workers wield a significant margin of discretion and make decisions that profoundly affect people's lives. Combining insights from political theory with his own ethnographic fieldwork as a receptionist in an urban antipoverty agency, Bernardo Zacka shows us firsthand the predicament in which these public servants are entangled.
Public policy consists of rules and regulations, but its implementation depends on how street-level bureaucrats interpret them and exercise discretionary judgment. These workers are expected to act as sensible moral agents in a working environment that is notoriously challenging and that conspires against them. Confronted by the pressures of everyday work, they often and unknowingly settle for one of several reductive conceptions of their responsibilities, each by itself pathological in the face of a complex, messy reality.


Zacka examines the factors that contribute to this erosion of moral sensibility and what it takes to remain a balanced moral agent in such difficult conditions. Zacka's revisionary portrait reveals bureaucratic life as more fluid and ethically fraught than most citizens realize. It invites us to approach the political theory of the democratic state from the bottom-up, thinking not just about what policies the state should adopt but also about how it ought to interact with citizens when implementing these policies.

Short bio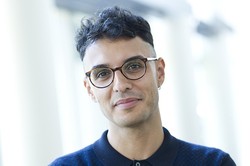 Bernardo Zacka is a political theorist with an interest in ethnographic methods. His research focuses on the normative challenges that arise in the course of public policy implementation. He is interested in understanding how the organizational environment in which public officials are situated affects their capacity to operate as sound and balanced moral agents. Zacka is also interested, more broadly, in normative political theory, architecture and urbanism, and 20th century European political thought.
Preparatory readings
• Zacka, B. (2017). When the state meets the street: Public service and moral agency. Harvard University Press.
• Chapter 3. A Gymnastics of the Self: Coping with the Everyday Pressures of Street-Level Work.
• Chapter 4. When the Rules Run Out: Informal Taxonomies and Peer-Level Accountability.
For our students available at ELO or at
http://www.hup.harvard.edu/catalog.php?isbn=9780674545540
Program specification
The plenary lecture starts at 15:30 and will include contributions by two discussants (TBA) and a plenary discussion.
Interested?
Sign up