Dr. Pien Bos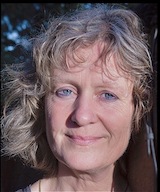 Functie
UD Wetenschapstheorie, methoden en onderzoek
Research
In 2001 Pien Bos became a PhD researcher at the Department of Social Science Research Methodology at the Radboud University Nijmegen. This research was focused on the decision-making processes of unmarried mothers in India with regard to relinquishment or acceptance of their children and was funded bij NWO-Wotro & WODC. She received her PhD degree with distinction in January 2008.
In 2011 she completed a Post-Doc research project (ZonMW) on decision-making processes of mothers with regard to relinquishment of a child in the Netherlands.
In December 2011 she became assistant professor at the University of Humanistic Studies in Utrecht, the Netherlands. At the same time she started research on mothers in Vietnam who relinquished children for adoption. She did this study in cooperation with Dr. Fenneke Reysoo (The Graduate Institute of International and Development Studies, Geneva), ISS Geneva and UNICEF Vietnam.
In 2015 she shifted her research-focus towards the theme 'ageing well and meaning in life'. She did research among social isolated and/or lonely senior citizens in Rotterdam and simultaneously started research on ageing well and meaning in life in rural areas.

Selection of publications
Bos, Pien 2008. Once a mother. Relinquishment and adoption from the perspective of unmarried mothers in South India. Dissertatie http://repository.ubn.ru.nl/bitstream/handle/2066/73643/73643.pdf?sequence

- Bos, Pien, Will van Sebille en Hilbrand Westra Perverse prikkels leiden er toe dat ouders hun kind afstaan voor adoptie. TROUW 17 februari 2021. www.trouw.nl/opinie/perverse-prikkels-leiden-er-toe-dat-ouders-hun-kind-afstaan-voor-adoptie~b1452491/
- Derkx, Peter, Bos, Pien, Laceulle, Hanne, & Machielse, J. E. M. 2020. Meaning in life and the experience of older people. International Journal of Ageing and Later Life, 14, 37 - 66
- Bos, Pien. 2017. Relinquishment and Adoption in Tamil Society. Mothers' Experiences with De-kinning. In: Yasmine Ergas, Jane Jenson & Sonya Michel. 2017 Reassembling Motherhood. Procreation and Care in a Globalized World. New York: Columbia University Press
- Bos, Pien & Westra, Hilbrand. 2017. Interlandelijke adoptie is onwenselijk. Volkskrant 20 januari 2017. Opinie
www.volkskrant.nl/opinie/interlandelijke-adoptie-is-onwenselijk~a4450731/
- Machielse, Anja & Pien Bos. 2016. Complexe verwachtingen. Vrijwillige Maatjes voor eenzame ouderen. Utrecht: Movisie
- Bos, Pien & Fenneke Reysoo. 2013. La face cachée des adoptions internationales et les droits des mères au Vietnam. In Genre, migrations et globalisation de la reproduction sociale. Cahiers genre et développement. (Dir.) C. Verschuur et C. Catarino.Vol. 9. 333-347. Paris : L'Harmattan.
- Bos, Pien, Fenneke Reysoo en Astrid Werdmuller. 2011. 'In één klap moeder, en ook weer niet': Onderzoek naar demografische en sociaal-economische kenmerken en motieven van vrouwen die tussen 1998-2007 in Nederland hun kind ter adoptie hebben afgestaan. Den Haag en Den Bosch: ZonMw en Fiom.
- Reysoo, Fenneke en Pien Bos. 2011. N' est pas mère qui veut. Le paradoxe de l' adoption internationale. NQF. vol. 30 (1) 28 - 44.
- Spijt om het afgestane kind. Trouw 24 mei 2011. Interview door Iris Pronk. http://www.trouw.nl/tr/nl/4516/Gezondheid/article/detail/2436834/2011/05/24/Spijt-om-het-afgestane-kind.dhtml
- Afstandsmoeder: Had ik mijn kind maar nooit afgestaan. Reportage van Roelof Bosma en interview met Pien Bos in Uitgesproken EO. 24 mei 2011 http://www.uitgesprokeneo.nl/reportage/afstandsmoeder-had-ik-mijn-kind-maar-nooit-afgestaan/
- Trauma's kwellen afstandsmoeders. Trouw 24 mei 2011. Interview door Iris Pronk http://www.trouw.nl/tr/nl/4516/Gezondheid/article/detail/2436510/2011/05/24/Trauma-s-kwellen-afstandsmoeders.dhtml
- Adoptie uit het buitenland kan echt niet meer. Goede bedoelingen, slechte effecten. Internationale adoptie is een achterhaald feniomeen. Kijk naar de wanstoestanden in China en India. En het wordt tijd dat ook Justitie dat eens onder ogen ziet, aldus Pien Bos. Dit artikel verscheen in: NRC-Handelsblad, 02 september 2009.
- Adoptie heeft zijn tijd gehad. De tehuizen moeten leeg, want kinderen kunnen zich niet ontwikkelen in een tehuis. Maar ze moeten blijkbaar ook vol. De kinderen zijn handelswaar. Pien Bos. In : Trouw, 29 aug. 2009.
- Bos, Pien. 2009. Wie beslist er? Maatwerk, 10 (1) pp.10-13.
- Bos, Pien. 2008. Once a mother. Relinquishment and adoption from the perspective of unmarried mothers in South India. Radboud University Nijmegen: PhD dissertation.
- Kind afstaan onder druk. 2008. In: Wetenschap in Nederland. Experiment nl.Diemen: Quest in samenwerking met NWO
- Niet meer betalen voor adoptie. 2008, 22 maart Trouw: De Verdieping/Podium
- Gered of verhandeld. Interview door Michel Robles. IS april 2008. Nr. 3
- Moeder zijn, moeder blijven. Book review Adoptietijdschrift maart 2008. Nr 1
- De adoptiefuik.Interview door Michel Robles. IS maart 2008. Nr. 2. http://www.isonline.nl/?node_id=63583
- Adoptie is niet de enige oplossing. 2008, 8 januari Nederlands Dagblad. Interview door Stephan Bol http://62.166.128.35/htm/dossier/adoptie/artikelen/080108a.htm
- Indiase kinderen vaak onder druk afgestaan. 2008, 4 januari Trouw. Interview door Iris Pronk.
- Met verward hoofd en bezwaard hart. 2008, 4 januari Trouw. Interview door Iris Pronk. http://www.trouw.nl/nieuws/onderwijs/article1752807.ece
- Teleac-NOT Radioprogramma Hoe?Zo! 17 januari, 2008. Interview door Pieter van der Wielen.
- De kindertehuizen moeten leeg, maar ze moeten ook vol. 2007, 25 mei NRC handelsblad. Interview door Alette van Doggenaar. http://www.nrc.nl/binnenland/article1800889.ece/De_kindertehuizen_moeten_leeg,_maar_ze

selection of publications



Ancillary activities
- Examencommissie Universiteit voor Humanistiek. Voorzitter (2012-2017 & 2020) Vicevoorzitter (2018-2021)

- Universiteitsraad Universiteit voor Humanistiek. Lid (2017-2018)
- Universiteitsraad Universiteit voor Humanistiek. Voorzitter (2020-..)