Day 25: The Last Day of Winter School 2011
The last day of lecturers was full of excitement as people prepared to receive their certificates, no lectures, no discussions, no group work – at last. But before the certificates were given out, Dewi presented a 10 minute Indonesian dance (Golek Ayun-Ayun) regarding the princess who was admiring her beauty. It was amazing how she gracefully twisted her fingers, feet, legs and eyes. This confirmed the prejudice that Indonesian people especially the Javanese are humble people. The music sounds like a lullaby and I almost went to sleep had it not been because of the amazing moves Dewi was making. This dance was is completely the opposite of all the Ugandan dances I know of, full of "African energy" with lots of waist and chest fast moves.

Then came time awarding certificates, as the reader had clearly stated that only those who meet the requirements of the winter school would receive certificates. For the one month of the winter school I kept wondering if someone could miss the certificate, but fortunately we all worked hard and so had met the requirement. We all went into our different groups of identity, sustainable development, pluralism effect and reconciliation. J.C. and his reconciliation group then began giving individual credit to the group members, and awarded them certificates, followed by Prof. Henk, Prof. Ram and lastly Caroline. It was amazing that these lecturers had a positive thing to say about each participant, thanks to their close interaction with the students that they got to know us well in just a month.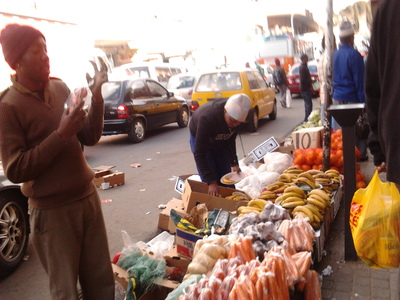 As the participants eagerly received their certificates, most of the them had many activities following. Some people went shopping in the mall, while Phumzile hesitantly asked me and five others to shop down town. We had to plead with the South African team to take us down town because they said it is a filthy place. Later they accepted to take us because we were from Uganda, India and Indonesia where they believed such filthy places exist as well so we would not be shocked. While down town, I did see people, vegetables on pavements, and some street vendors screaming as they advertised their products, a situation not any different from downtown Kampala as correctly predicted by Phumzille. After failing to find any original product down town, we headed to the nearby mall where Vinita spent really a long time shopping for her nephew, sister, brother …… and it was time for us to return to the University to go for dinner at Jimmy's restaurant.
While at Jimmy's restaurant, the menu list had things like; Jimmy's amazing ribs and hot kisses. When Jimmy the Ugandan participant noticed the menu list, he began moving to the ladies trying to "lure" them to order "his amazing ribs and hot kisses". I had actually wanted to order the Jimmy's hot kisses - dessert but had to immediately cancel to avoid Jimmy saying what he usually does while making fun of the girls. The menu made Jimmy so popular among the ladies during the dinner, and one of them actually said Jimmy has been the "ladies man" during this winter school. How I wish I could participate in the next winter school so I can meet the next "ladies man"......
Theresa Eilu