Day 20: Creature Fear*
We had our final excursion in the Winter School this weekend, we went to Clarens and University of Free State Qwaqwa Campus, Eastern Free State. Earlier J.C. said Clarens was only 3 hours away from Bloemfontein, but actually it was five hours. Our bus packed with blankets, each of us brought two. Clarens and Qwaqwa is the coldest area in South Africa, it is a mountain area. All of us were really looking forward to this trip, since this week we were really busy staring in front of our computer and group projects. Hopefully it would recharge our energy to prepare the group project presentation next week.
Pregs Govender (2010) said South Africa is home of to one oldest mountains in the world, older than the Himalayas in India or the Rockies in America. It began with sandstone under the sea about 800 million years ago, then came the force that drives volcanic formations and shifted the continents apart, which moulded the sandstone further. Four elements of nature, water, ice, wind and fire, are the things that sculpted Table Mountains or Hoerikwaggo (The Mountain in the Sea).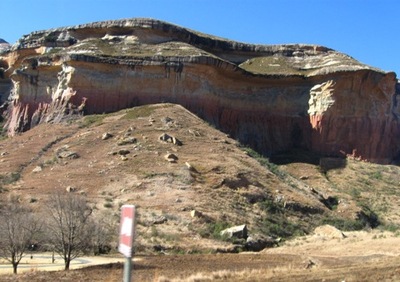 These mountains, which I saw on the way to Clarens, could be the Hoerikwaggo that Govender talked about or probably just looked like one. It did not really matter much to me, because I really enjoyed the trip. The village Clarens itself was rather small and touristy. Many art and souvenir shops sold (unfortunately) things that were not made in Africa, like China and India. Gladly they have many good places to eat and drink homemade beer and cider.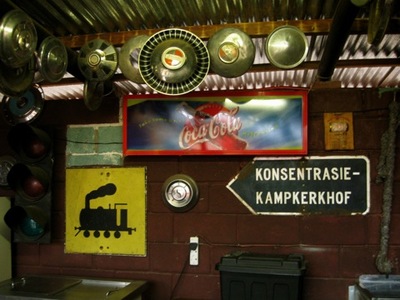 I like the place we stayed in, it was a modest backpacker inn, in my opinion the decoration is impressive. The inn keeper put chairs with different themes in one table, placed many road signs everywhere and even had a mini yellow aeroplane in the front yard! We stayed in a house full of bunk beds, which really reminded us of school trip. There were many room choices from camp, caravan and cottage and bunk beds house like ours. None of them had the same design, it was like putting all the flea market finds together.
After dinner, we gathered around a bonfire. We were not alone, there was a tourist from Madagascar and a cute dog (I think it belongs to the inn's owner). The girls in our bunk beds house were so nice with the dog, they even let her (or him?) sleep inside the room and Glancina gave her a name: Brownie. I have never had a pet before, but it was so strange that I easily connected with a dog.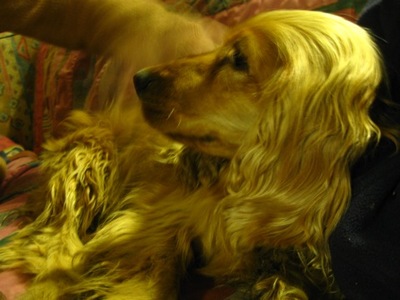 By the way, Tania (J.C's wife) and Glancina had a birthday on the same day. Glancina just said something that made me think a bit more about lost and found. She said that it is hard to imagine how she would feel when all of us are gone next week. I feel the same way too, I found my new "family" during this winter school, which all of us started as a stranger. With our own prejudices and thoughts of each country groups, we were trying so hard to get to know and understand each other. Within days we will go back to our country and continue with our life. I don't know how it would feel at the day we say goodbye. A creature fear called "fear of losing" is all I got.
Indriani Widiastuti
*) the title was inspired from Bon Iver's song "Creature Fear". It was taken from the album For Emma, Forever Ago, which I intensely listened into during the trip.