Prof. Dr. Carol Ryff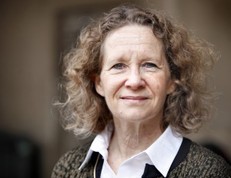 She describes her work as follows:
'My research is strongly multidisciplinary and focuses on how various aspects of psychological well-being are contoured by broad social structural influences such as age, gender, socioeconomic status, race/ethnicity, and culture as well as how psychological well-being is linked with biological factors (e.g., neuroendocrine regulation, inflammatory processes, cardiovascular risk). The latter work addresses the mechanisms and pathways through which well-being may confer protection against illness and disease. Resilience is an overarching theme in putting these many levels of analysis (social structural, psychosocial, neurobiological) together. I currently direct the MIDUS (Midlife in the U.S.) national study of Americans (www.midus.wisc.edu), which has become a major forum for integrative, multidisciplinary studies of health and well-being, as well as a parallel study in Japan known as MIDJA (Midlife in Japan).' (source: http://glial.psych.wisc.edu)


A more elaborate explanation of her take on the themes well-being, positive health and resilience, and an overview of publications, can be found here.
PLOS Blogs published an extensive interview with Carol Ryff on well-being and aging. It can be read here or here.
Important publications: C.D. Ryff & V.W. Marshall (eds.)
The Self and Society in Aging Processes
(Springer, 1999); O.G. Brim, C.D. Ryff & R.C. Kessler (eds.)
How Healthy Are We? A National Study of Well-Being at Midlife
(The University of Chicago Press, 2004), 687 pp. and C.D. Ryff, "Eudaimonic Well-Being and Health: Mapping Consequences of Self-Realization", in: A.S. Waterman (ed.)
The Best Within Us: Positive Psychology Perspectives on Eudaimonia
(American Psychological Association, 2013): 77-98.