25th Anniversary Conference of the University of Humanistic Studies (UvH)
A Meaningful Life in a Just Society
Investigating Well-being and Democratic Caring
January 30 and 31, 2014
Utrecht, the Netherlands
Context
The University of Humanistic Studies aims to contribute to a meaningful life in a just society. In celebration of its 25th anniversary the UvH bestows honorary doctorates upon professors Carol D. Ryff (University of Wisconsin) and Joan C. Tronto (University of Minnesota) and organizes an international conference with keynotes from both professors. This conference will take place at the magnificently restored Paushuize (Papal House) – one of the most outstanding monuments in the medieval city centre of Utrecht. With a maximum of only 150 participants this conference offers a unique opportunity to engage in an intimate setting with the latest research on some of today's pressing topics.
Keynote speakers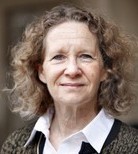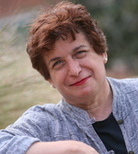 Carol Ryff Joan Tronto
Prof. Carol Ryff has developed a theory of psychological well-being which comprises elements that are also part of the concept of meaning in life. This theory of well-being is used in a large body of multidisciplinary empirical research on well-being, (biopsychosocial) health, resilience and optimal aging. An important research project led by prof. Ryff is MIDUS, a longitudinal study following behavioral, psychological, social and biological aging of U.S. adults and elderly.
Prof. Joan Tronto has developed an ethics of care which tries to remedy some of the shortcomings of well-known ethical theories. Her interdisciplinary concept of care not only refers to health care but conceives of care as a political concept linked to the very core of democracy: caring is construing living together in an ordered way. Her concept of care corrects a gender bias in care theories by stressing the fact that all human beings are both care-givers and care-takers.
Aim of the conference

Both theories, on psychological well-being and on care, are of the utmost importance to the further development of meaningful human lives in humane institutions in a just society. This conference aims at further exploring questions about the relationship between well-being and a meaningful life. The critical insights of competitive caring, unsympathetic disregard and privileged irresponsibility all point at the injustice produced by an insular concept of wellbeing. We will explore what this critical stance means for concepts of well-being; how institutions endorse, and possibly give shape to what it means to be first of all citizens; and which factors and conditions foster meaningful human lives in caring societies.